Brookside Energy managing director David Prentice told investors his company is 'perfectly positioned' for selling its maiden production of light crude oil into a highly fortunate macro-environment.
The company has been riding high on ramping cashflows since Jewell Well — the first of 20 planned production wells across its 'core of the core' SWISH AOI in Oklahoma — came into production in October.
Brookside kicked off its roadshow in its home state of Perth before a week of appearances in Sydney, Melbourne, and Brisbane to announce it has proven its model with Jewell Well and Rangers Well operational and exceeding flowrate expectations.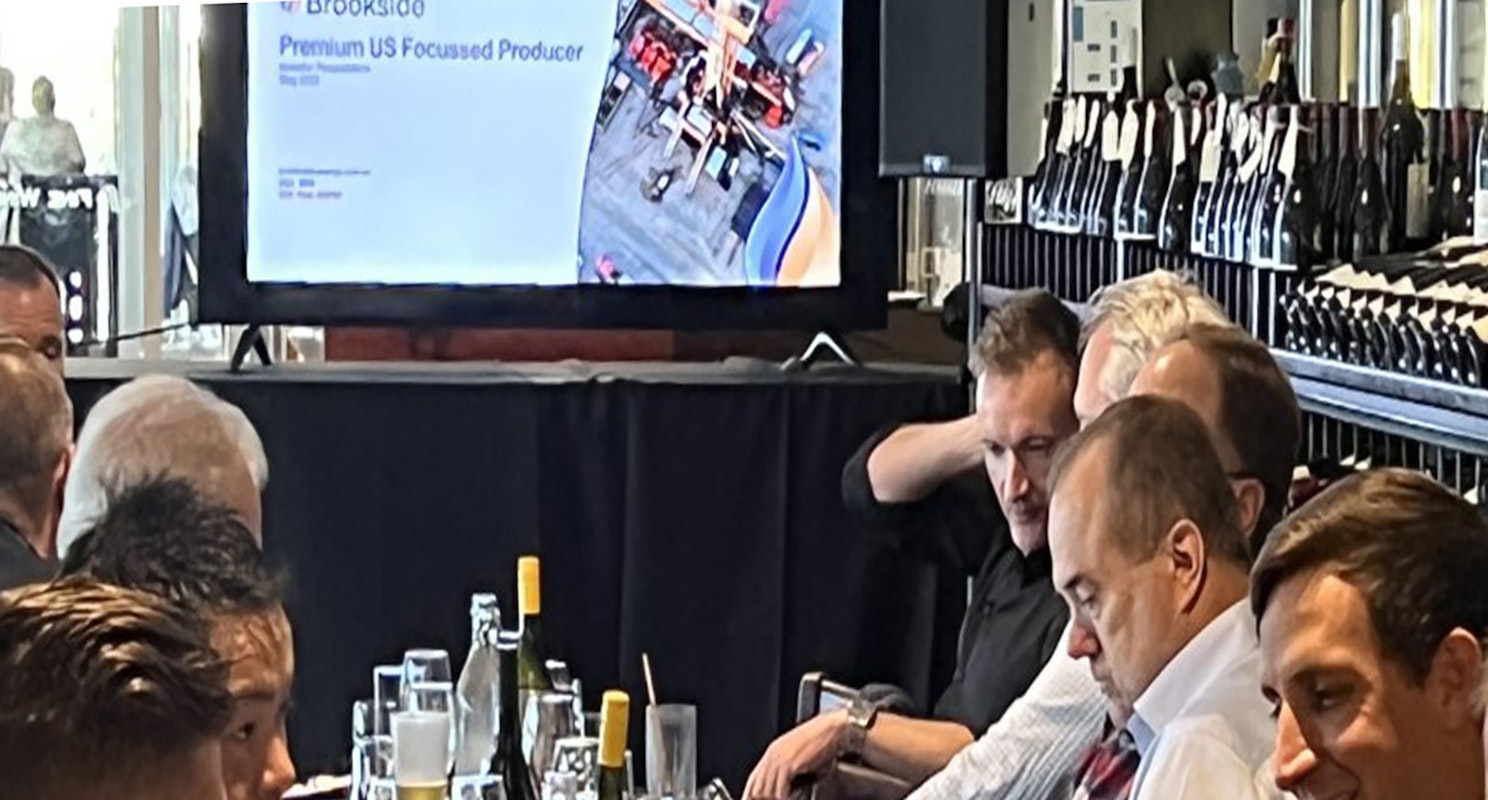 "Our company has exhibited resilience through some very dark times and has proven it can make money riding the up and down cycles of the industry," Prentice declared.
BRK's strong cash position on the back of selling around 2000 barrels of oil equivalent north of US$100 each day justifies its upbeat mood.
The economics are compelling, delivering operating cash flow of around US$75 BOE net of royalties and operational expenses.
"Russia's invasion of Ukraine is a marginal contributing factor to increasing oil and gas prices — but I put the current macro environment overwhelming down to a structural shift resulting from underinvestment, disrupting the supply versus demand balance," Prentice says.
"It's not very often for someone that has grown up in the oil and gas industry to get the timing right, making this a life-changing experience for the board and the management team."
Brookside's short term focus is bringing Flames Well — its third well and the first in the Woodford drilling spacing unit online — in less than two weeks.
Prentice says it is more than just an event, with the Woodford milestone enabling the SWISH AOI to move from leasehold to held by production by the middle of this calendar year.
"These milestones represent a key step in the acreage revaluation process — significantly increasing the potential for increased land values," he says.
"For a company like ours with a modest market cap, it is a company changing event when we bring each rig online."
Brookside is planning sales funded drilling for the second half of 2022 — extending into 2023.
LOCATION! LOCATION! LOCATION!
Consistent good drilling results are a function of the rock, reservoir quality
Three outstanding units across the SWISH AOI located in the 'core of the core' area
The entire area leased by significant Oil and Gas plays
"The Sycamore Woodford trend has become highly sought after today, feeling like the 'Last of the Mohicans' now surrounded by large oil and gas plays with 30 wells drilled to date — showing results that speak for themselves," Prentice says.
"These are $10 billion-plus companies, and this will become important for us over the next 12 to 18 months as we start to see what happens in terms of M&A in the area and where Brookside is placed to fit into all of that."
Premium well economics
Production proven wells are coming online at around 2000 BOE per day
Big wells ranging from 1.4 to 1.8 million BOE per well
Jewell Well US$8M construction costs paid back in six months (well ahead of accepted industry payback period)
Shorter than originally factored well payback period on (Jewell Well's $8 million construction costs paid out in under six months) (2013-2014 acceptable industry-standard three years payback)
Investor opportunity
BRK is significantly undervalued at market price versus work completed
Market capitalisation of A$70M
Just over 3.5Bn shares on issue
1.4Bn options expiring June 30, 2022
$17.7M cash on hand
3500 acres (1416.39ha)
Prospective resource of 11.6M BOE (arguably and very conservative 1P reserve due to recorded flow rates to date)
BRK's Australian Stock Exchange-listed share price was trading at 1.9c today at 1.45 pm (UTC+ 8 hours).