Valor Resources has confirmed copper samples above 2 per cent and 929 grams per tonne of silver within five assays containing 60g/t of silver at the Picha project in the South American nation of Peru.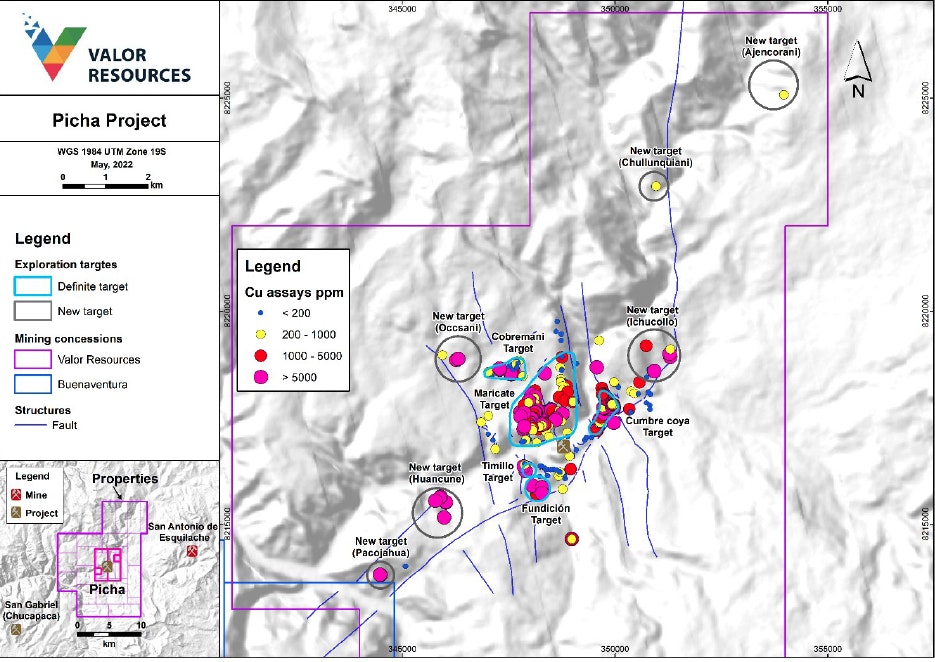 Ground exploration also revealed elevated copper, lead, zinc and in-demand molybdenum from Picha and the recently acquired Charque gold-copper-silver project nearby.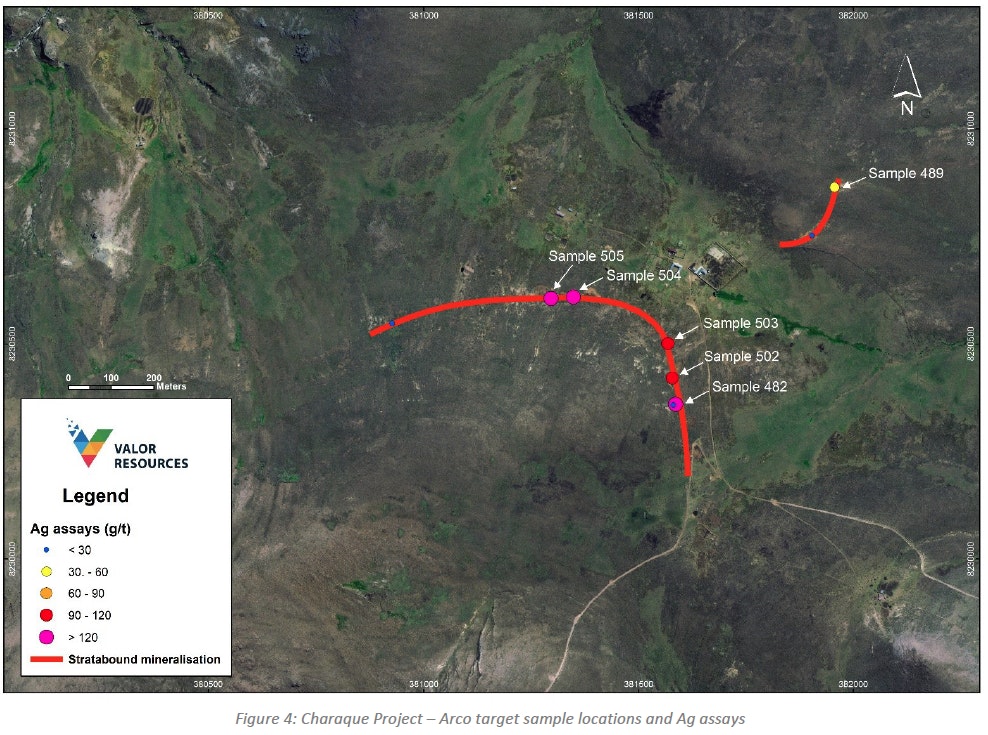 Drilling at Picha is planned for the September quarter. A swag of targets presents the enviable problem of where to hit first over its 3000 hectares of fully-owned exploration concessions.
The company said results from the 2021 exploration had the project shaping up in excitement, even amid a world-class gold-copper-silver province.
"Further targets have now been confirmed at Picha by the exploration team in 2022, with high-grade copper and silver rock chip and channel samples, highlighting just how prospective this project is," executive chairman George Bauk said.
"Added to this is the new Charaque Project, which is already delivering high-grade silver and lead assays from the initial sampling — the second half of 2022 is promising to be an exciting time for the Company."
The explorer will continue exploration over Picha and Charaque and expect drill results soon from its Canadian Hook Lake uranium project.
New target results:
Ichucollo: 2.69% Cu, 2.43% Cu, 1.34% Cu, 394ppm Mo
Occsani: 2.14% Cu, 2.48% Cu, 92g/t Ag, 200ppm Mo
Chullanquiani: 5.57% Pb, 5.33% Zn
VAL's Australian Stock Exchange-listed share price has risen 14.29 per cent today, selling at 0.8c (11.11 am UTC+ 8 hours).