Charger Metals have confirmed an extensive lithium system is running through Lake Johnston, identifying three target zones following the completion of soil geochemistry programs across the project 150 kilometres southwest of Coolgardie in Western Australia.
Furthest progressed, drilling at the Medcalf Spodumene prospect is likely early next year following assays showing 5.13 per cent lithium oxide.
The Lake Johnston project covers around 25 kilometres of prospective territory not subject to intense exploration and lies adjacent to the Mt Holland lithium mine's estimated 94.2 million tonne reserve.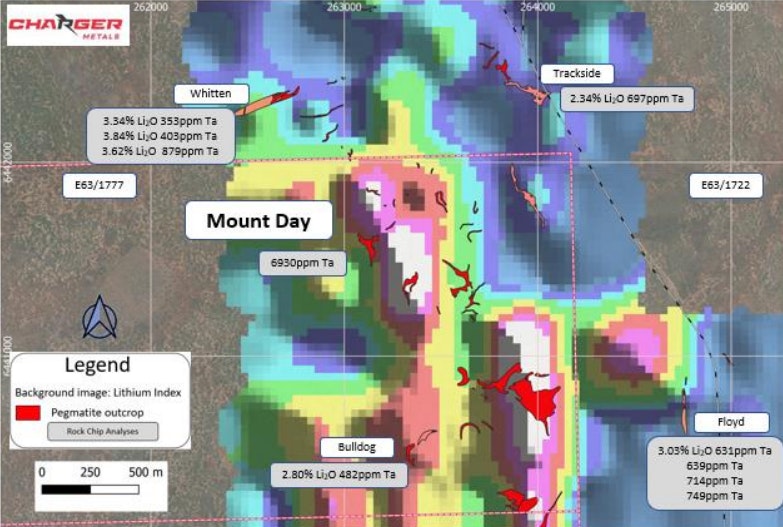 A location diagram for the mineral occurrences within the Lake Johnston Lithium Project area.
The company said it had commenced approval processes for the much-anticipated program.
"Charger has successfully delivered new, priority drill targets at each of the Company's three projects," managing director David Crook said.
"Despite delays out of our control, we continue to work proactively with Western Australian and Northern Territory regulatory bodies and other stakeholders to commence drilling on each project as soon as permitting is finalised."
The Perth-based company will resume fieldwork over the Mt Day and Pagrus prospects while awaiting final soil analyses.
CHR's Australian Stock Exchange-listed share price has risen 8.7 per cent today, selling at 50c (10.19 am UTC+ 8 hours).