GTi Energy has completed the acquisition of the Green Mountain Project with an additional 13,800 acres of land total land holdings to 35,000 acres of contiguous in-situ exploration claims near Rio Tinto and other major miners in the mountains of the Great Divide Basin in the US.
The acquisition comes amid a new wave of uranium production historically productive region as nations around the world factor a role for nuclear energy in energy transition planning.
Green Mountain lies close to the energy explorer's Thor and Odin projects in the Great Divide Basin, where drilling has exceeded expectations for a quickly recovered in-situ resource.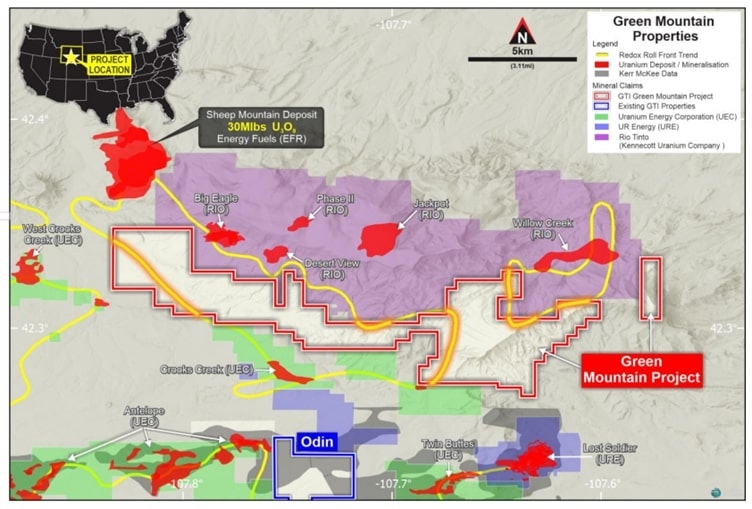 The Green Mountain project and surrounding deposits.
Focused on North America, the Perth-based company recently opened its doors to the massive pool of stateside investors while positioning itself to provide a domestic resource for the superpower's nuclear fleet.
The company plan 100,000 feet of drilling over its Great Divide holdings next month while continuing exploration across multiple uranium mineralised roll fronts.
GTR's Australian Stock Exchange-listed share price was trading at 1.5c today (10.38 am UTC+ 8 hours).