8 
Coda Minerals Limited has reported outstanding copper grades confirming a new bornite zone in the southern part of the Emmie IOCG1 prospect, part of its flagship Elizabeth Creek Copper project in South Australia's Olympic Copper province.
The copper-cobalt-focused explorer assays — highlighted by 16 metres at 2.66 per cent copper and 37.5 grammes per tonne of silver from 812m — confirmed a new and geologically distinct copper-rich bornite-dominated zone first identified in March.
The company said the confirmation opens up intriguing new avenues of geological thought for our technical team.
"The assays for EBD7 have met our expectations, confirming the exciting new bornite zone in the southern part of the Emmie," chief executive Chris Stevens said.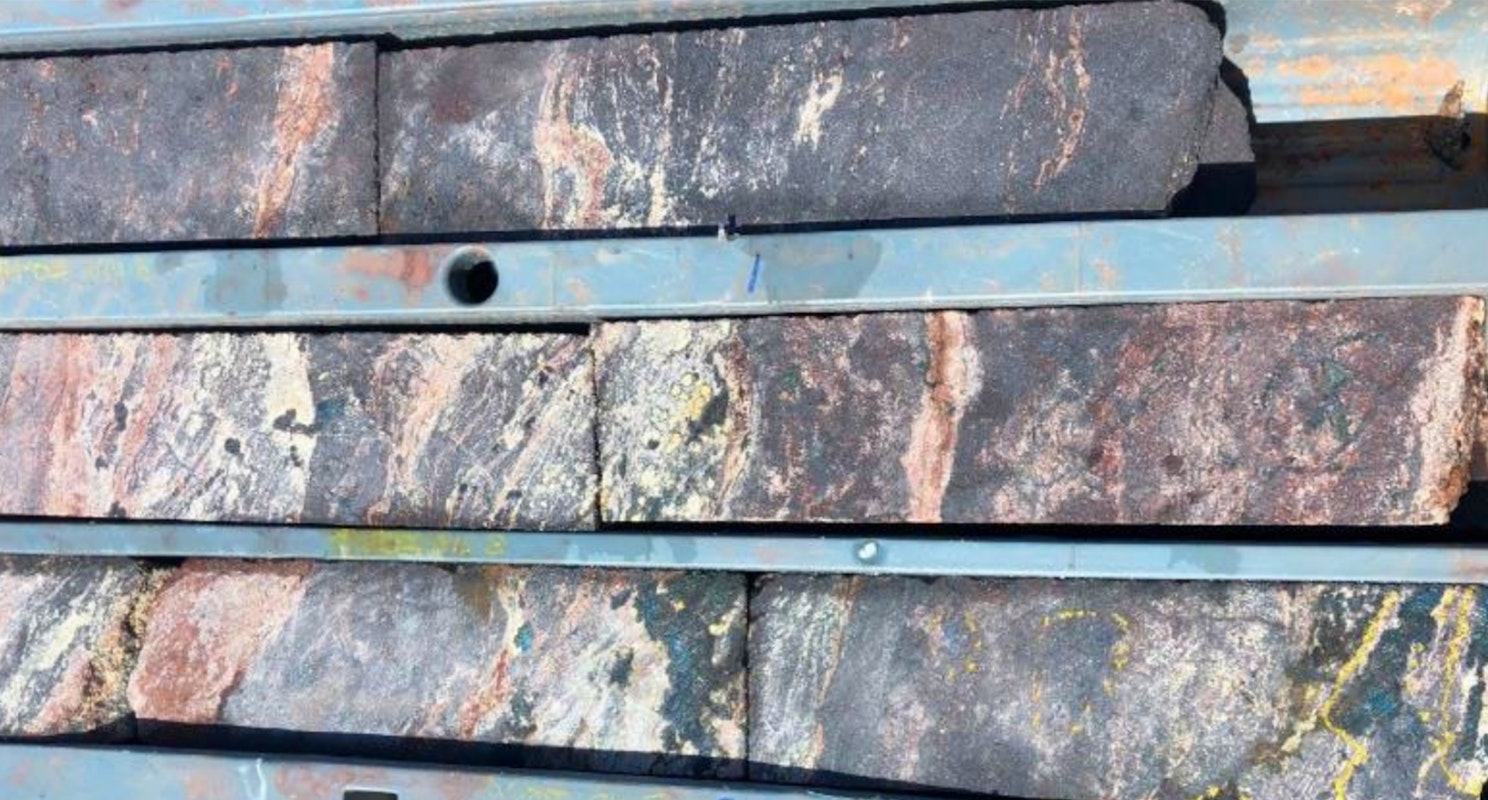 Figure 1 DD22EBD0007 mineralised material at approximately 815m. Mineralisation is dominated by bornite (abundance variable, est. between 2 and 8%) in large blebs and small veinlets, with accessory minor chalcoprite, chalcocite and covellite (all <1%).
"While the copper grades returned were excellent, the absence of gold is significant.
"Although we will re-assay the relevant pulps just in case there has been a lab error, we are taking this as further proof that the mineralisation encountered in EBD7 is related to, but definitely distinct from, that which has previously been drilled at Emmie IOCG.
The Elizabeth Creek copper-cobalt scoping study remains on track for delivery during the September quarter of 2022.
Meanwhile, drilling at the company's Cameron River copper-gold project near Mt Isa in Queensland is likely to commence in August.
COD's ASX-listed share prices were trading at 30c today (12:15 pm UTC+ 8 hours).