Dalaroo Metals Ltd has recorded copper with a peak value of 28 parts per billion which is in step with copper and platinum-group-element peak values at the Manning anomaly, part of the Namban project 150km north-northeast of Perth in Western Australia.
Polarisation anomalies outline the recently defined significant PGE-Ni-Cu-Au geochemical anomalies at Manning.
The primary Manning PGE anomaly covers an area of 2 km X 0.5 km that coincides with a Cu peak value of 605 ppm and Ni anomalism (peak value of 206 ppm).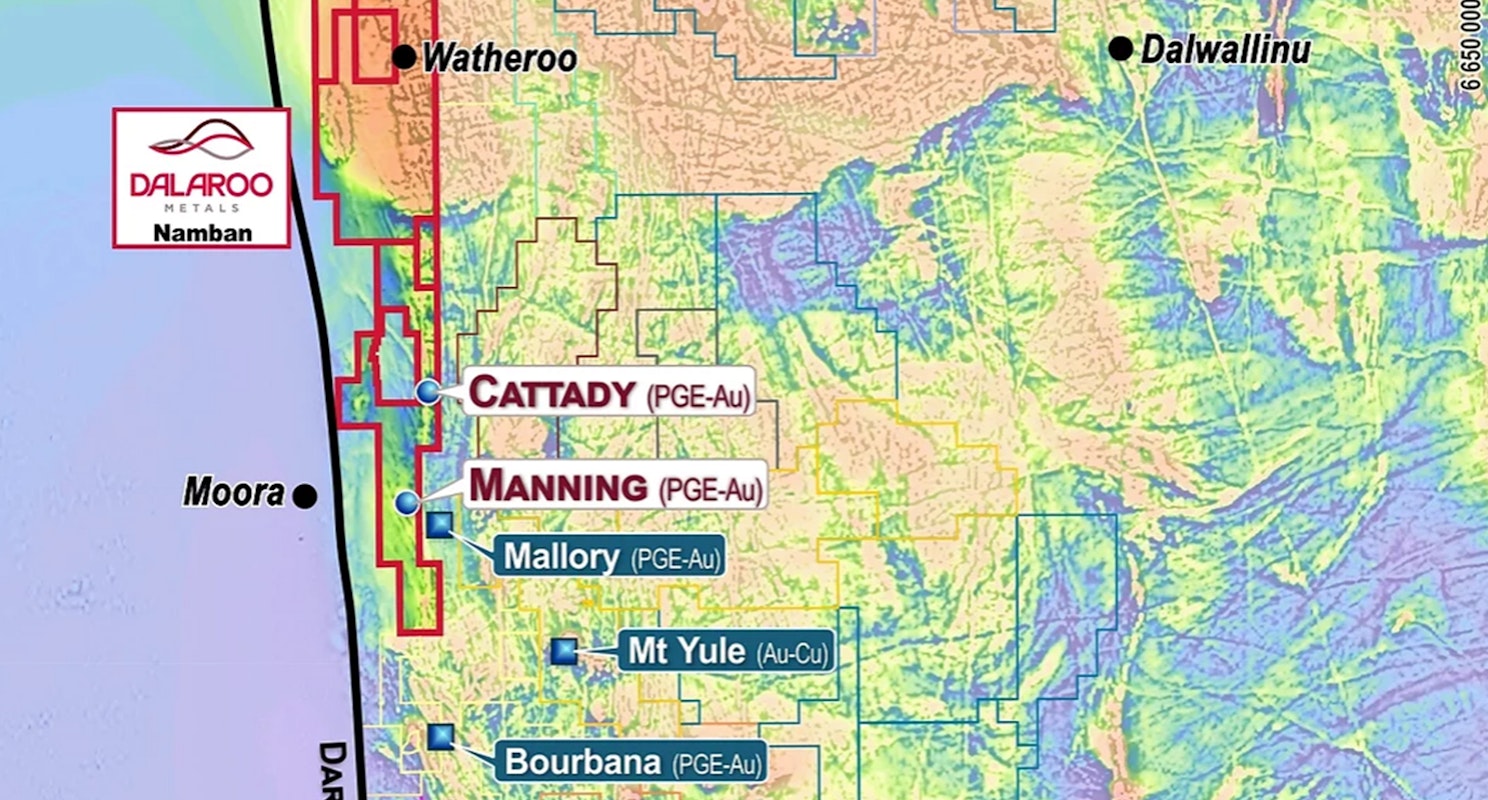 The company dipole-dipole induced polarisation (DDIP) survey determined if a sulphide basement source was present that may reflect primary mineralisation.
"Originally planned as seven east-west oriented traverses of various line lengths and spacings, the subsequently modified survey was due to access limitations because of wheat cropping," the company said.
DAL's Australian Stock Exchange-listed share price is trading at 9.5c today (10:00 am UTC8+hours).