Tombola Gold will soon complete mining to production following a binding deal to acquire the Lorena gold mine and processing facility just 30 kilometres from its flagship Mt Freda complex in outback Queensland.
The value chain-making milestone allows for the fast-tracking of production in the short term with an eye on significantly scaling output once in full production in 2023.
The 300,000 tonnes per annum copper-gold plant includes an open-cut mine with fully permitted mining and exploration leases to feed it alongside a soon-producing Mt Freda.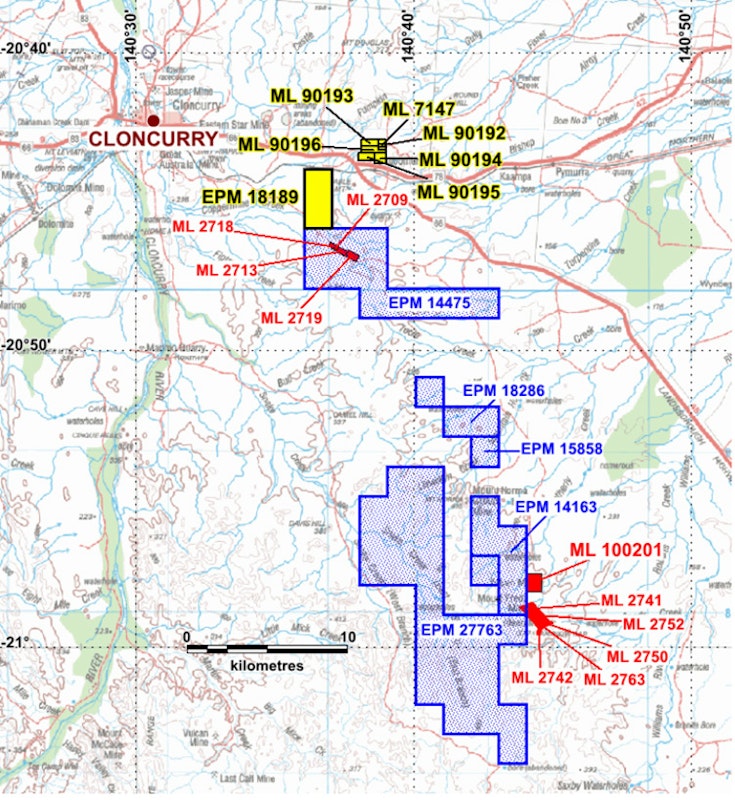 The map shows the company's current Queensland tenement footprint (blue) and the Lorena properties (yellow).
The company said the acquisition would deliver a step change for its production ambitions.
"Importantly, it enables Tombola to commence planning to determine gold production rates as well as gold-optimisation planning studies," managing director Byron Miles said.
"Terms were negotiated to allow us to utilise existing cash reserves and flow to fund the acquisition from near-term gold production, limiting dilution and delivering a highly positive result for shareholders."
Tombola is working with consultants and advisors to recommission and expand Lorena before commencing treatment of its Mt Freda and Golden Mile projects.
Key acquisition terms:
50m shares in Tombola at an implied price of 6c ($3m)
$5m cash with $1m up front and balance over a six to nine-month period
TBA's Australian Stock Exchange-listed share price was trading at 5c today (3:14 pm UTC+ 8 hours).