Castillo Copper has granted Hyperion Copper an exclusive 12-month option to acquire its wholly-owned subsidiary and held copper belt assets across the southern African nation of Zambia.
It allows the company to focus on its core projects while retaining shareholder benefits from a fully committed exploration of the tenements.
Castillo will be brought in $142,000 for the option to acquire its subsidiary, Zed Copper, on top of $4 million in Hyperion shares if exercised — and a further $2.7M stake upon definition of 200,000 tonnes of contained copper.
Hyperion intends to list on London's AIM market to raise funds for fully developing its African projects.
Under the agreement, Castillo will hold no less than a quarter of the budding company.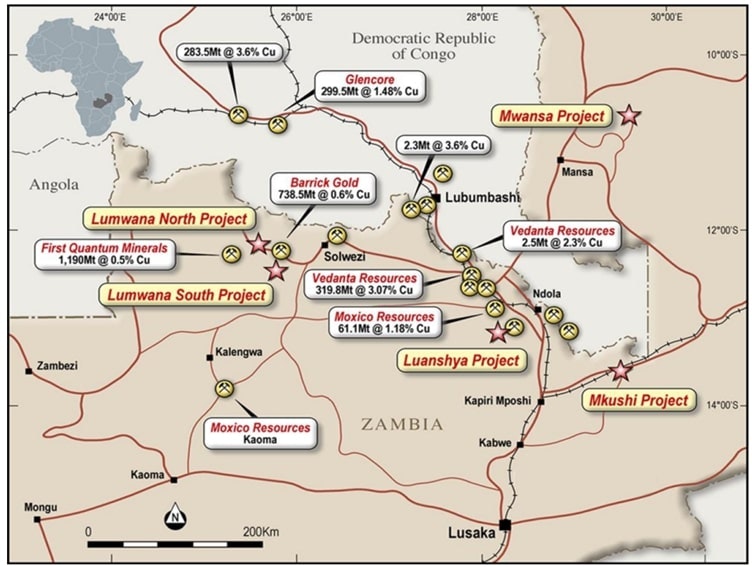 Zed Copper's Zambian holdings
Castillo said it was an excellent outcome for all stakeholders.
"Securing a development partner for our Zambia Projects has been a strategic priority to ensure optimal value creation," managing director Dennis Jensen said.
"We now have a partner who will fund all future development work, whilst benefits accrue to CCZ via retaining the shareholding in Hyperion Copper."
The explorer will use added funds to continue the development of its core Australian copper and cobalt assets.
CCZ's Australian Stock Exchange-listed share price has risen 7.69 per cent today, selling at 1.4c (10.38 am UTC+ 8 hours).