Tyranna Resources have once again grown the Namibe Lithium Projects' potential, with the Company uncovering four new lithium prospects in previously unexplored areas of the Angolan Project.
The new prospects are located in the Projects south and southeast, with the biggest discovery being a lithium-bearing pegmatite located 350 metres southeast of the Muvero Prospect, indicating that Muvero, which recently returned drill hits up to 2.02 per cent, hosts a large mineralised system.
The discovery comes just as Tyranna prepares to fire up the rig over Muvero and right on the back of the Company securing $31 million in funding from Sinomine Resource Group and Sinomine International Exploration to further explore and develop the Project.
Uncharted Territory
The new lithium prospects were uncovered as part of an extensive "boots on the ground" exploration program to the southeast of Muvero, targeting 34 previously unexplored pegmatite bodies, with lithium uncovered in 4 bodies.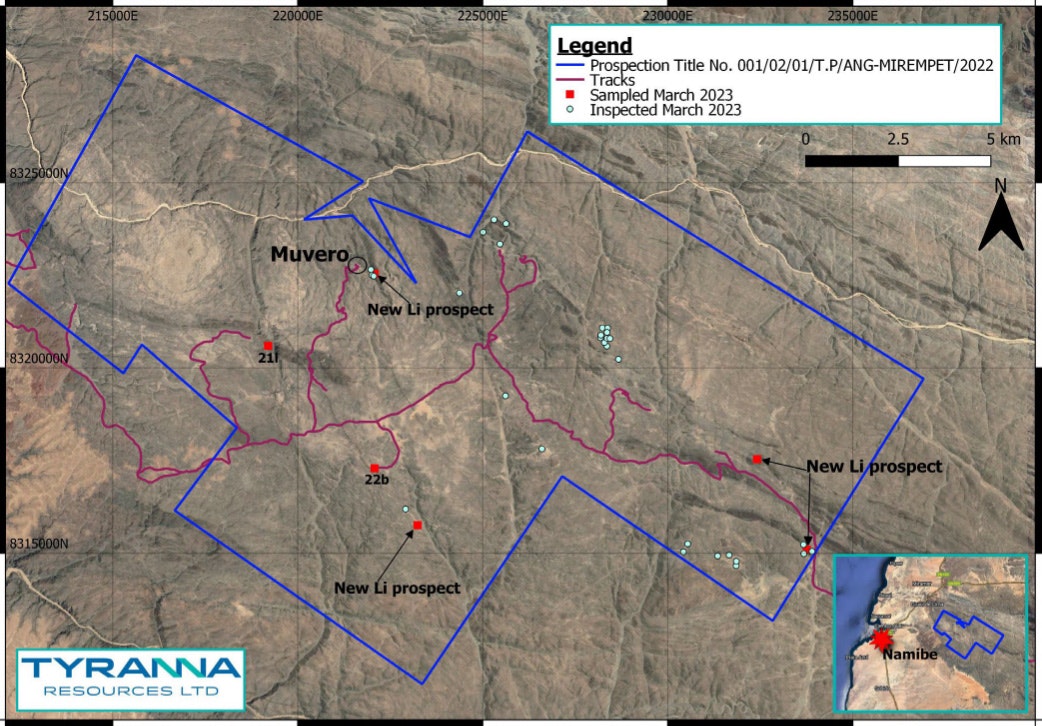 Figure 1: Map detailing the Muvero Prospect and newly uncovered pegmatite bodies
A total of 18 samples were taken as part of the program, with the Company sending these for review and assay, expecting results to be delivered in the coming weeks.
Spinning Up
Alongside uncovering the new lithium prospect, the Company completed a number of in-field planning activities, including drill hole rill-hole mark-out, for the Project's upcoming drilling campaign set to kick off in August.
Contractors have already been secured for the campaign, with drill pad and campsite preparation now underway.
Room To Grow
The Company said that the discovery of these pegmatites provides further evidence for its interpretation of the nature of the Giraul Pegmatite Field.
"It also confirms that lithium pegmatites are widespread and not restricted to those areas that have seen historical activity, implying that many more are likely to be discovered as exploration continues," Technical Director Peter Spitalny said.
"We are particularly excited by the discovery of the lithium pegmatite 350m southeast of the Muvero Prospect, supporting the interpretation that the scale of lithium mineralisation at Muvero is substantial and the prospect has the potential to be economically significant!"
TYX's Australian Stock Exchange-listed share price has risen 4.17 per cent today, currently selling at 2.5c (10:55 am UTC+ 8 hours).