Ora Gold Limited (ASX: OAU) has announced recent developments for its Crown Prince Prospect within the Garden Gully Project, with RC drilling yielding a succession of high-grade gold outcomes that bolster the Company's growth trajectory and resource portfolio.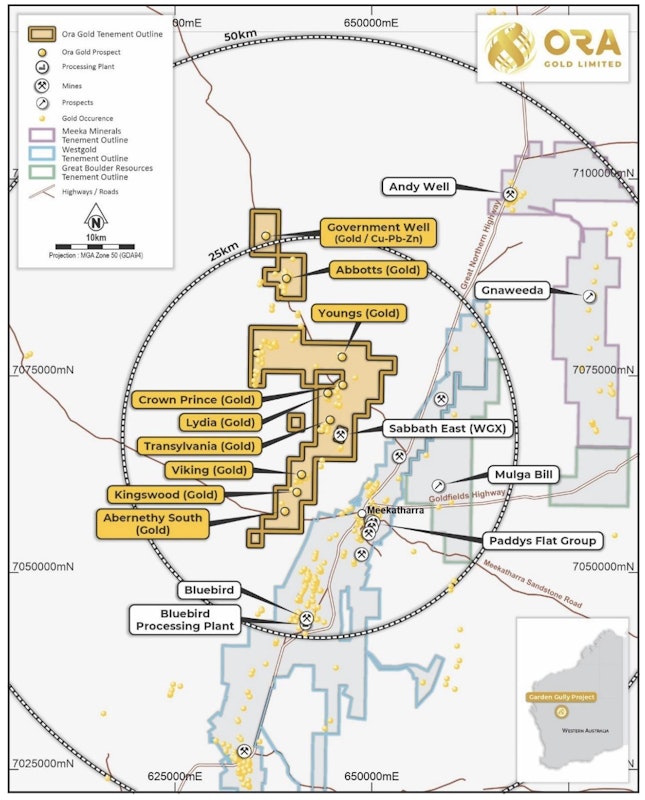 Figure 1: Garden Gully tenements and location of OAU's gold prospects
Continued High-Grade Gold Discoveries
The recent exploration campaign, which includes both standard diameter 5.5" and slim diameter 3.5" RC drilling, targets the Main Ore Body (MOB) and the South Eastern Ore Body (SEB) mineralised zones at the Crown Prince Prospect. The results have proven highly promising, showcasing notable intercepts including:
40m at 16.22g/t Au from 75m (OGGRC556) in MOB, including 10m at 46.24g/t Au from 95m.
17m at 12.50g/t Au from 96m (OGGRC550) in SEB, including 9m at 22.95g/t Au.
16m at 36.86g/t Au from 146m (OGGRC551) in SEB, including 6m at 92.21g/t Au.
21m at 3.40g/t Au from 54m (OGGRC544) in SEB, including 3m at 9.15g/t Au.
13m at 8.56g/t Au from 21m (OGGRC502) in SEB, including 8m at 13.48g/t Au.
34m at 11.11g/t Au from 48m (OGGRC547) in MOB, including 6m at 39.93g/t Au.
15m at 3.44g/t Au from 1m (OGGRC534) in SEB.
8m at 5.50g/t Au from 52m (OGGRC535) in SEB.
17m at 4.04g/t Au from 117m (OGGRC540) in MOB.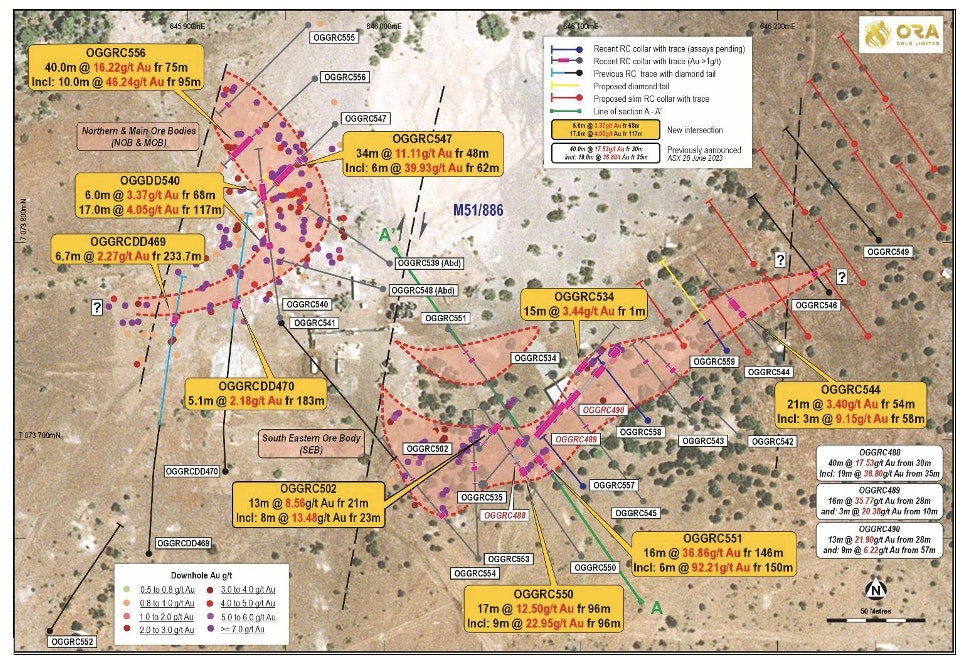 Figure 2: Significant gold intercepts from the recent RC assay samples with the new interpreted structural setting at Crown Prince Prospect
These intercepts have furthered the understanding of the mineralisation at both MOB and SEB, with some particularly significant results emerging from previously unmined areas.
Notably, the high-grade mineralisation found in the SEB drilling suggests potential for down-dip and plunge continuity, enhancing the Company's confidence in the ore body's potential.
Growth Strategies
This update comes on the heels of the Company's recent expansion through the strategic acquisition of Sipa's Murchison Project, and the remarkable success of its share purchase plan, which attracted an impressive $5.905 million in valid applications, significantly exceeding its initial target of raising up to A$1 million.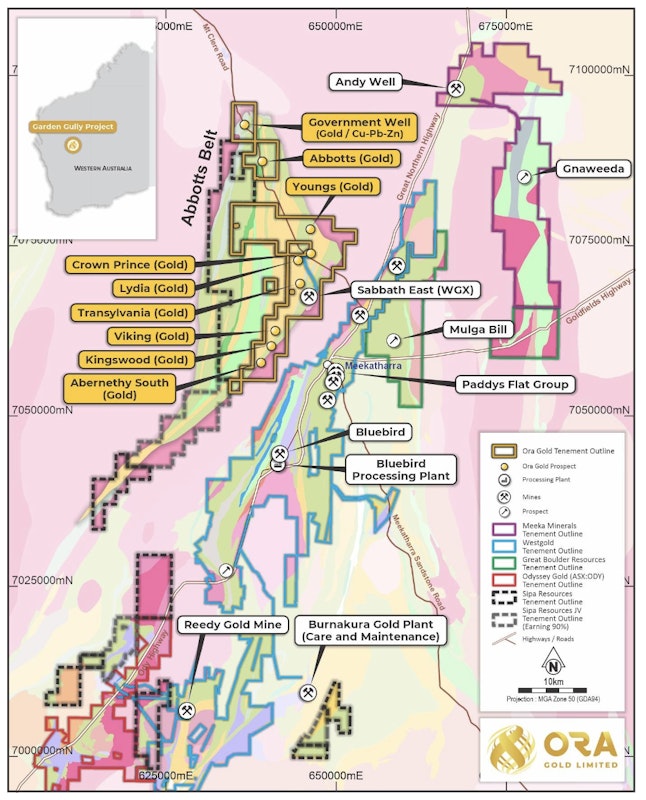 Figure 3: Ora Gold regional Tenements Including Recently Announced Murchison Project Acquisition
Ora Gold's strategy involves deepening its geological understanding of the Crown Prince Prospect, with plans for more drilling campaigns to refine comprehension of MOB and SEB mineralised zones. This includes initiating deeper RC and DD drilling to explore additional high-grade gold potential, testing the southwest SEB extension and investigating the inferred southwesterly plunge.
The Company also aims to better define SEB strike extensions through ongoing slim RC drilling along the eastern flank, while planning to update the Crown Prince resource estimate as exploration progresses and data accumulates, contingent on drilling results and extension delineation.
Looking Forward
Ora Gold CEO Alex Passmore expressed his enthusiasm about the newly obtained results, particularly highlighting the confidence in the continuity of the SEB ore body's down-dip and plunge extension.
"We are very pleased to report additional high grade results from drilling at both the SEB and MOB zones of mineralisation. A highlight from these results is a high grade intercept in OGGRC551 at 150m which is the deepest mineralised intersection returned from SEB to date. This gives us strong confidence of the down dip and plunge continuity of this exciting new ore body. Further the presence of high grade mineralisation on the northern flank of MOB confirms this area is likely to add gold ounces to the company's inventory and is also likely to enhance economics of any open pit mining in this area," he said.
OAU's Australian Stock Exchange-listed share price has risen 16.67% today and is currently trading at 0.7c (1:45 pm UTC+ 8 hours).