Ora Gold Limited (ASX: OAU) has revealed encouraging findings from their ongoing Reverse Circulation (RC) drilling at the Crown Prince Prospect, demonstrating significant mineralisation growth potential, highlighted by an impressive 12-metre intercept at 8.26g/t Au from 28 metres, featuring a 5-metre stretch at 17.19g/t Au from 33 metres within the SEB zone.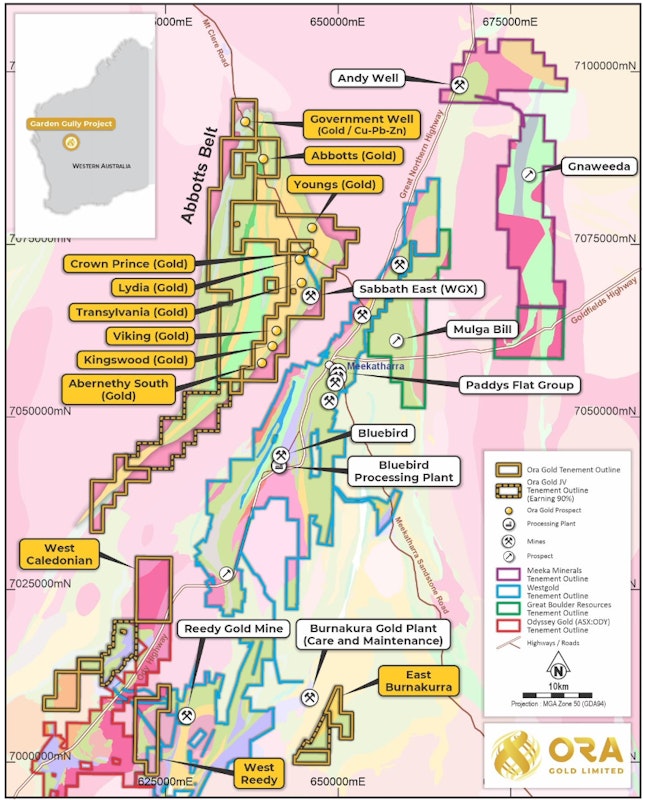 Figure 1: Ora Gold Regional Tenements – Crown Prince located 21km north by road to the north of Meekatharra
A High-Grade Gold Deposit Unfolding
The Crown Prince Prospect, nestled 22 kilometres north-west of Meekatharra, has emerged as a focal point of excitement for Ora Gold.
The Prospect, composed of the MOB and SEB mineralised zones, has yielded high-grade gold results that continue to impress and expand the boundaries of known mineralisation.
Exploration Success
The Company's most recent exploration campaign, which commenced in August 2023, employed a combination of drilling techniques, including slim diameter reverse circulation (RC) drilling, standard diameter RC drilling, and diamond drilling.
The extensive drilling program, comprising 58 holes with a total depth of 6,500 metres, has already delivered promising results, with 465 metres of assays being returned, and more results pending.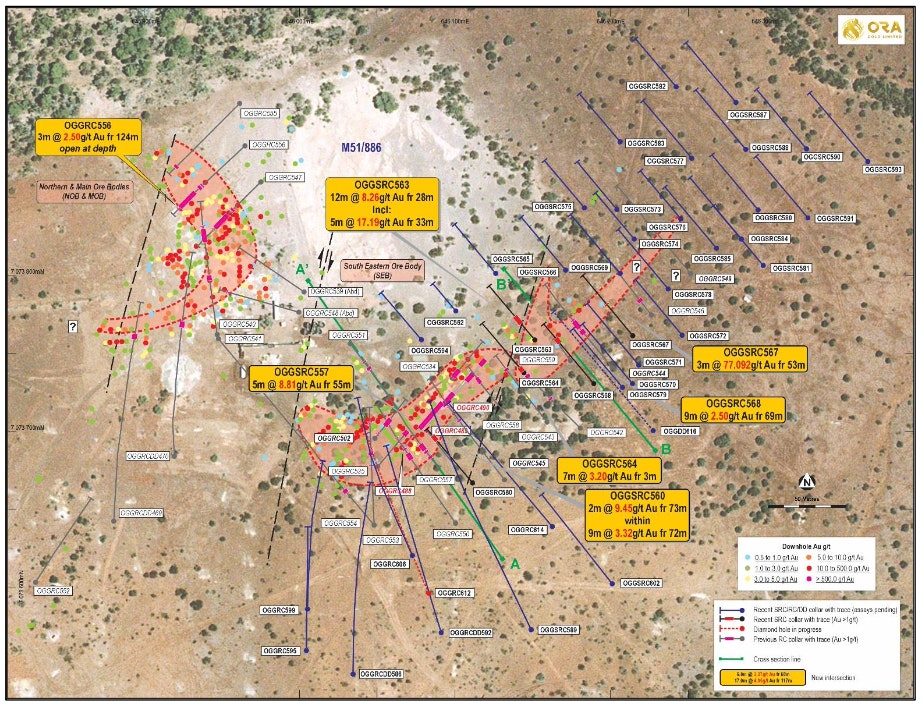 Figure 2: Significant gold intercepts from the recent RC assay samples with the new interpreted structural setting at Crown Prince Prospect
Standout Results
One of the standout results is from OGGSRC563 at the SEB zone, showcasing an impressive intersection of 12 metres at 8.26 grams of gold per tonne (g/t Au) from a shallow depth of 28 metres, including 5 metres at 17.19 g/t Au from 33 metres. This discovery not only underscores the high-grade nature of gold mineralisation but also reveals promising continuity down dip.
Slim RC drilling in OGGSRC560 at SEB revealed a mineralised interval of 2 metres at 9.45 g/t Au from 73 metres within a broader 9-metre zone averaging 3.32 g/t Au from 72 metres, confirming the continuity of mineralisation at depth below OGGRC557.
Another exciting development is the identification of a newly delineated mineralised fold hinge in the north-eastern part of SEB. OGGSRC564 reported an intersection of 7 metres at 3.20 g/t Au from just a 3 metre depth. Meanwhile, OGGSRC567 revealed 3 metres at an impressive 77.092 g/t Au from 53 metres. These findings indicate the presence of folded high-grade lodes in the area, offering significant potential for further exploration.
Furthermore, ongoing drilling efforts are focused on delineating additional zones along the north-easterly extension of the SEB zone, which remains open along strike and exhibits an en echelon distribution of folded high-grade lodes, as indicated by the results.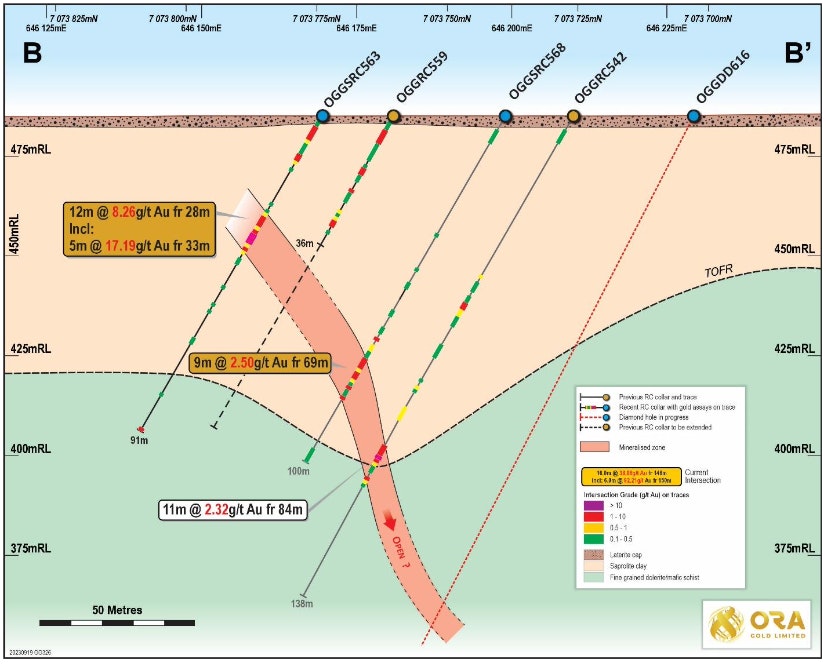 Figure 3: Cross section showing position of OGGSRC563 and OGGSRC568 within SEB and OGGDD616 in progress
Ongoing Endeavours
Ora Gold's exploration efforts are far from complete. With a significant portion of sample assays still pending, the Company anticipates even more exciting revelations in the near future.
The Company's recent acquisition of the Murchison Project in WA from Sipa resources allowed for an extended gold portfolio bolstering Ora's growth prospects through the Garden Gully Gold Project.
Alex Passmore, Ora Gold's CEO, expressed his satisfaction with the early results of the drilling program, emphasising the high-grade nature of the mineralisation.
"We are pleased with the recent early results from the Company's drilling at Crown Prince which continue to demonstrate the high-grade nature of gold mineralisation," he said.
"We look forward to receiving further data from this program with the vast majority of sample assays pending."
OAU's Australian Stock Exchange-listed share price is currently trading at $0.008 (12:00pm UTC+ 8 hours).