Ora Gold Limited (ASX: OAU) has announced significant high-grade gold mineralisation in its ongoing exploration at the Crown Prince Prospect, underscoring its potential as a key growth area within the Garden Gully Project.
Significant Intercepts
During the recent slim Reverse Circulation (RC) drilling phase, impressive assay results have come to light, providing further clarity on the gold mineralisation potential at the Crown Prince Deposits.
Notably, the results have exceeded expectations and include two standout examples, OGGSRC574 and OGGSRC579.
The former returned an intersection of 2 metres at 910 grams per tonne (g/t) of gold from a depth of 29 metres, followed by another 4 metres at 15.74 g/t of gold from 72 metres. The latter drill hole revealed 2 metres at 6.44 g/t of gold from 71 metres, alongside 7 metres at 2.7 g/t of gold from 77 metres.
Other noteworthy intercepts include:
OGGSRC601: 7m at 4.37g/t Au from 50m, including 1m at 16.43g/t Au from 52m.
OGGSRC604: 6m at 3.06g/t Au from 86m, with 1m at 12.48g/t Au from 91m.
OGGSRC610: 3m at 5.33g/t Au from 64m, including 1m at 10g/t Au from 66m.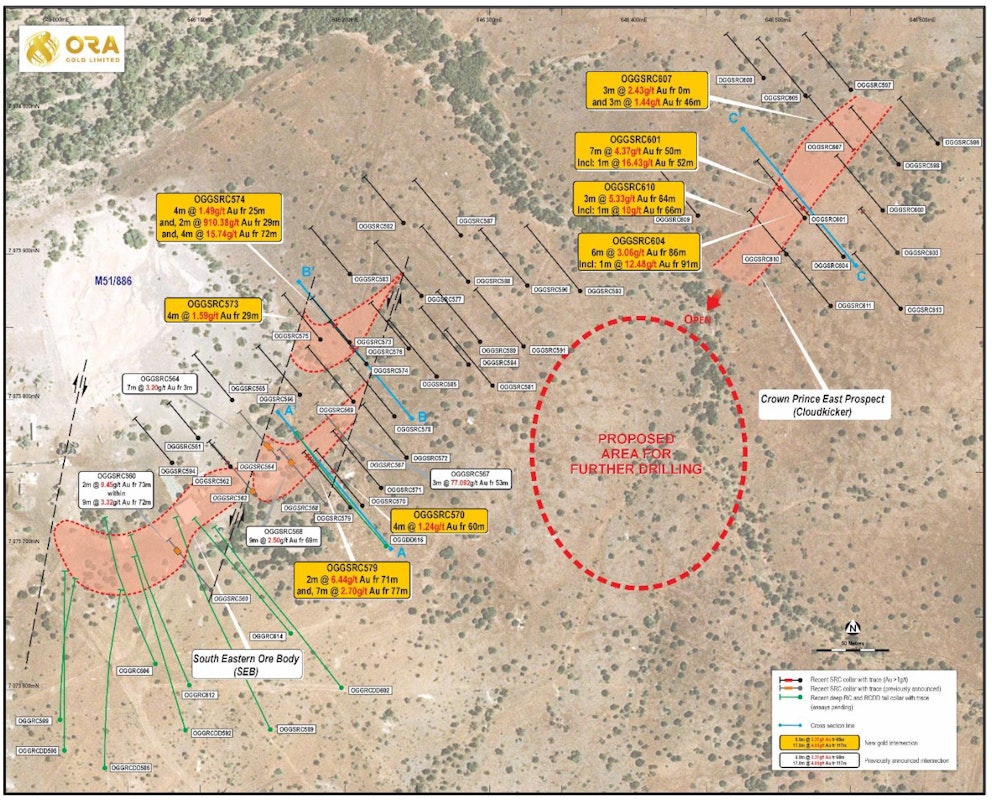 Figure 1: Significant gold intercepts from the recent slim RC assay samples with the new interpreted structural setting at Crown East Prince Prospect
Crown Prince East
In addition to these intercepts, there have been promising findings at Crown Prince East.
This area, located 900 metres east of MOB2, has unveiled shallow gold-grade intercepts, hinting at a new mineralised zone. It's clear the Crown Prince Prospect is a hotbed for high-grade gold mineralisation, with significant potential lying beneath the surface.
A Promising Future
This development marks the Crown Prince Prospect as a central growth area for Ora Gold's gold resources.
The continuous success of the exploration activities emphasises the vast potential in the SEB1 and MOB2 mineralised zones, with the north-east extension of the SEB zone also presenting a compelling opportunity, as it appears to be offset or turning northerly.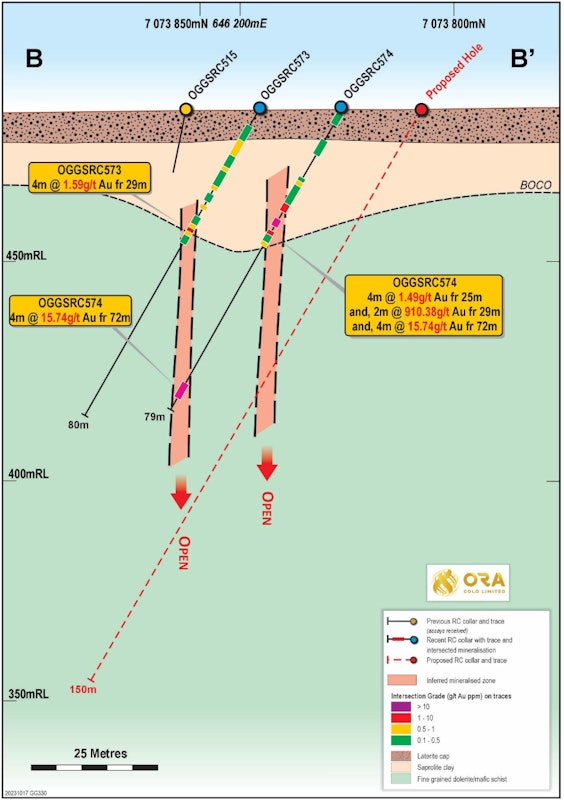 Figure 2: Cross section showing position of OGGSRC574 and the proposed new hole on the northern turn at SEB
To further uncover the possibilities at Crown Prince, a new phase of drilling is planned.
This phase aims to explore the new mineralised zones and potentially increase the mineralised strike length at the site.
Pending Assays
However, it's important to note that, while the assay results from the slim RC holes have been received, the remaining assays from deep Reverse Circulation (RC) and Diamond Drill (DD) holes situated in the southern part of the SEB orebody are still pending.
The delay in receiving these results is due to the slower process of structural assessment and core cutting in the field.
Once this information is available, Ora Gold intends to provide the market with valuable insights into their ongoing exploration efforts, keeping stakeholders informed about their progress.
CEO's Perspective
Ora Gold CEO Alex Passmore expressed his optimism about the results and anticipates additional drilling will significantly extend the mineralised strike length at Crown Prince, further solidifying its position as a promising gold resource.
"We are very pleased with these results from the Company's drilling east of Crown Prince which outline high-grade gold mineralisation at shallow depths," he said.
"We look forward to following up with further drilling which will likely add substantially to the mineralised strike length at Crown Prince."
OAU's Australian Stock Exchange-listed share price was trading at 0.07c today (1:45 pm UTC+ 8 hours).