Patriot Lithium (ASX:PAT) is expanding its lithium exploration by acquiring an additional 536 square kilometres, encompassing the Berens Project from Midex Resources and the Borland Project from Gold Canyon Resources and Guyana Frontier Mining Corp.
Upon exercising relevant options, this will make Patriot the largest claim holder in the emerging and prospective 'Electric Avenue,' located in North-West Ontario, with a regional claim package exceeding 890 square kilometres.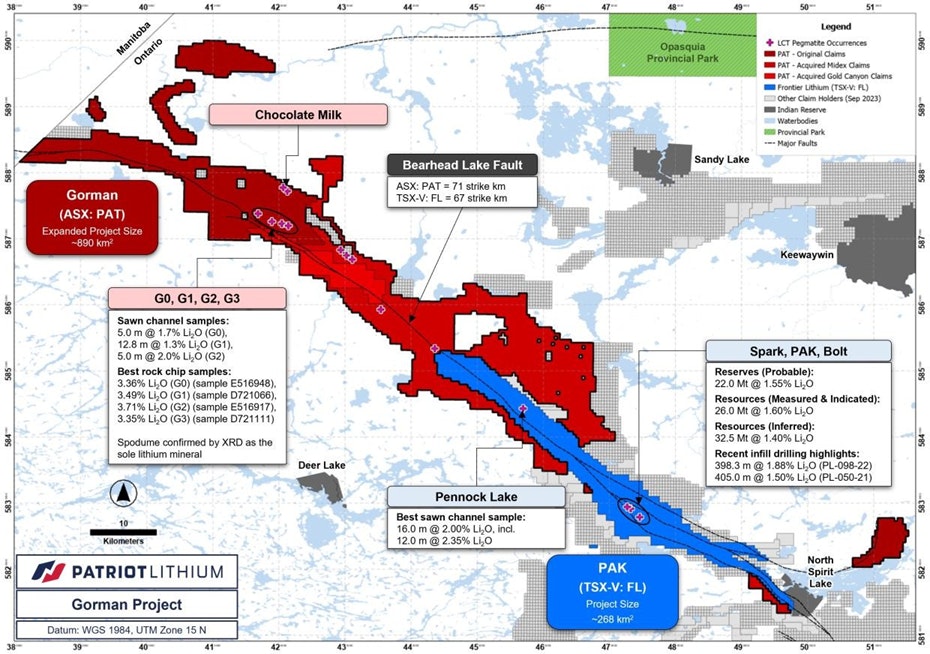 Figure 1: Gorman Project expansion areas with lithium occurrence zones. Also shown are Frontier Lithium areas
The Berens Project
Patriot Lithium's first transaction involves an option to purchase claims that cover the Berens Project from Midex Resources. Should the option be exercised, the Company will expand its holdings by an additional 486 square kilometres to the north of Red Lake, Ontario.
The Berens Project strategically occupies a position along the Bearhead Lake fault zone in Northwestern Ontario, which is a significant geological formation known for hosting numerous substantial two-mica granite intrusions with associated spodumene-bearing pegmatites.
Acquiring these new tenements, Patriot now commands nearly 900 square kilometres, along and surrounding the Bearhead Lake fault zone, including over 70 kilometres of strike along this promising geological area. The Bearhead Lake fault zone already hosts Patriot's Gorman Project in the northwest and Frontier Lithium's (TSXV: FL) PAK-Spark Project in the southeast.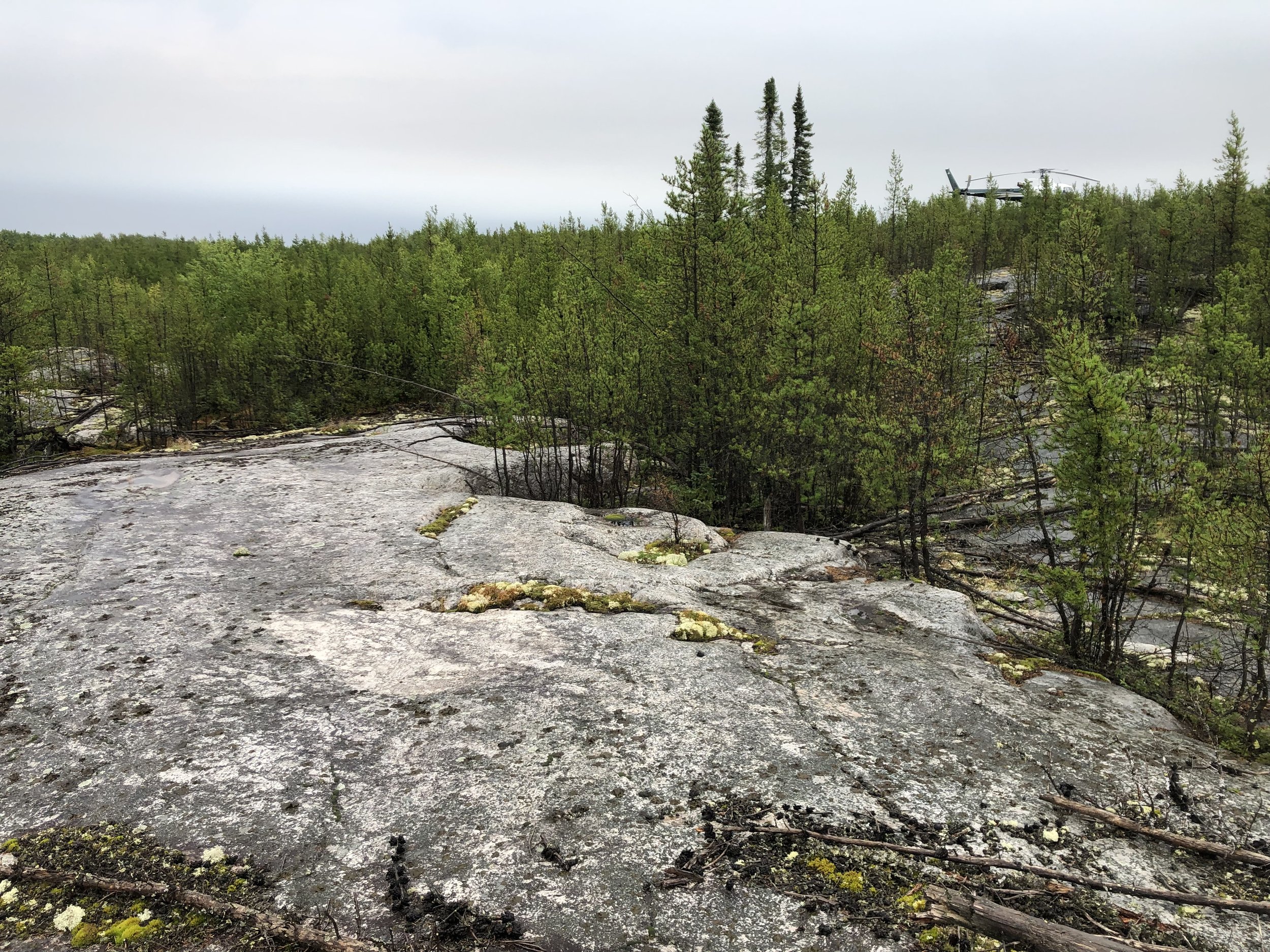 Figure 2: Mindex Resources Barens North Project in Ontario
Patriot's Gorman Project maintains its steady progress, marked by the release of encouraging findings from its inaugural channel sampling program. These results underscore the significant potential for substantial lithium mineralisation, solidifying Gorman's position as a compelling exploration project in the lithium industry.
In the Phase 3 follow-up geochemistry program at the Project, Patriot confirmed the presence of high-grade lithium mineralisation within a 5.2-kilometre trend of exposed pegmatites. This discovery included noteworthy findings such as rock chip samples with up to 3.71% Li2O and channel samples measuring 12.8 meters at 1.3% Li2O and 5.0 meters at 2.0% Li2O.
Furthermore, this strategic transaction now positions Patriot's claims to border and partially envelop Frontier's claims, which house the world-class PAK-Spark Project. The PAK-Spark Project is renowned for being one of the largest and highest-grade lithium deposits in North America and has reported impressive intercepts, including 398 metres at 1.88% Li2O.
Until 2022, all exploration efforts at the Berens Project focused on polymetallic mineralisation, primarily gold, silver, and zinc. However, in 2022, Midex initiated a brief 10-day prospecting program along the Bearhead Lake fault zone. During this reconnaissance, they identified pegmatite outcrops, including a 200-metre wide corridor with individual pegmatites of up to 40 metres in visible width, signifying the presence of white, fractionated pegmatites.
This presents significant opportunities for Patriot, as the pegmatites identified here seem to share a similar style with the high-grade lithium-mineralised G0-G3 pegmatites at its Gorman Project to the north.
The Borland Project
In the second transaction, Patriot has struck an agreement to secure a 100% interest in the Borland Project, with the consideration being a total of 4,629,630 fully paid ordinary shares in Patriot issued to Gold Canyon and Guyana.
Upon the successful completion of these agreements, Patriot will expand its holdings with an additional 50 square kilometres of contiguous claims, situated a mere one kilometre to the southeast of Patriot's Gorman Project.
While a more detailed analysis is needed to determine the composition of the pegmatite outcrops at the newly acquired Borland Project, Patriot remains optimistic, given the visual similarities to the LCT pegmatites already identified and sampled at the Gorman Project.
CEO Comments
Patriot Lithium's CEO and Managing Director Nicholas Vickery said that the acquisition is a significant step for the Company.
"These strategic transactions involving the Berens and Borland Projects are transformational for Patriot in the region, increasing our potential claim holding in the highly prospective 'Electric Avenue' lithium district in Ontario by an enormous 250% to around 890 square kilometres," he said.
"Upon completion of these acquisitions, Patriot will be the largest semi-contiguous claim holder in the region. Patriot has now acquired or secured rights over 70 kilometres of strike length along one of the most exciting lithium regions in the world."
"The world-class PAK-Spark lithium development project to south-east is a clear validation of the potential that exists in the region, with one of the largest and highest-grade lithium deposits in North America. Patriot already has confirmed lithium mineralisation at Gorman within a 5.2 kilometres semi-continuous trend of outcropping pegmatites, showing real potential for scale and grade."
"Preliminary aerial reconnaissance of these newly secured claims has indicated the potential for further significant pegmatite outcropping along the Bear Head Lake Fault zone, the same trend as Frontier Lithium's PAK-Spark Project and our existing Gorman Project."
"We know that the district is characterised by extensive vegetation and soil cover over prospective bedrock and that these areas have been historically underexplored for lithium. As such, we expect the outcropping pegmatites that have been identified to date may only be the 'tip of the iceberg' and we can't wait to commence detailed exploration of these newly acquired properties."
PAT's Australian Stock Exchange-listed share price has risen 17.65% and is currently trading at $0.20 (10.45am UTC+ 8 hours).